Home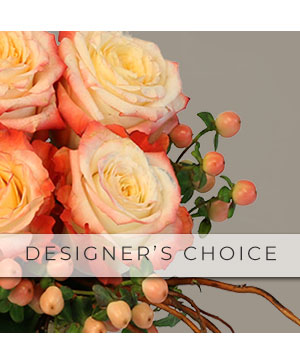 Designer's Choice
Flower Arrangement
We'll charm them with flowers! Our designers will create something alluring and delightful, perfect for anyone. We'll make sure it's a lovely and one-of-a-kind arrangement, made specifically for them. Trust us—we got you!
More Info
Corona Virus Update
Our Doors are Open for Business, Also, We Will Be Accepting Orders from Our Website or Over the Phone and Deliver those orders to the recipients with a "No Contact Delivery" by leaving on doorstep of the recipients, we call ahead to make them aware of that there is a delivery coming.
Not all products will be available during this time , but we will make sure your floral gift is beautiful and fresh, and that the Look, Feel and Value will be maintained, and fulfilled at all times.
Thank you for your patience,
Sharon Roman - Owner of Marie's Flower Shoppe
Marie's Flower Shoppe is a Full Service Wedding Florist,
We have been honored with 2018. 2019, and 2020
2018 Weddingwire Couples Choice Awards
https://www.instagram.com/maries.flower/